Sections:
---
1) Overview
Earlier this year, Pacific Smoke International Inc. reached out to Health Canada on the clarity of Bill S-5 as it affected some of the brands that we distribute. This was specifically pertaining to section 30.21 which states:
"Prohibition on the promotion of a vaping product through testimonial or an endorsement, however, displayed or communicated, including by means of the packaging.
The depiction of a person, character or animal, whether real or fictional, is considered to be a testimonial for, or an endorsement of, the product."
12 Monkeys Vapor Co has a registered trademark in Canada, USA, and Europe, and we (PSI) wanted to seek more clarity on whether the trademark would have to be changed in its entirety and how section 30.21 applies to a registered trademark to a label design that has a depiction of an animal (also applies to Illusions Vapor). The case was brought forward to Health Canada for a time extension in order to handle the number of products affected in circulation and we have been waiting for a decision on their end. In the meantime, bottles have been produced earlier this year with all monkeys removed and have been in circulation. However, there still may be existing bottles on store shelves which contain the old logo with a monkey.
On May 21st, 2019, Health Canada updated us with more information in regards to 12 Monkeys Vapor Co as well as Illusions Vapor products and as a result, we will be issuing a Compliance Exchange Program on all existing bottles on shelves that have an animal, person or character (in this case, a monkey and snake).
In addition to these two brands, Wiquid E-Liquid labels have also been updated to meet compliance standards.
The Compliance Exchange Program is effective from May 31, 2019, until June 30, 2019.
Health Canada's enforcement team has been notified that we will be taking immediate action with our Compliance Exchange Program. We sincerely apologize for the inconvenience and require your assistance in this effort to keep the products on your shelves compliant. This program will be effective as of today and we encourage you to take immediate action to prevent any complications with Health Canada enforcement.
---
2) Brands Affected
Products that qualify for the Compliance Exchange Program and their changes: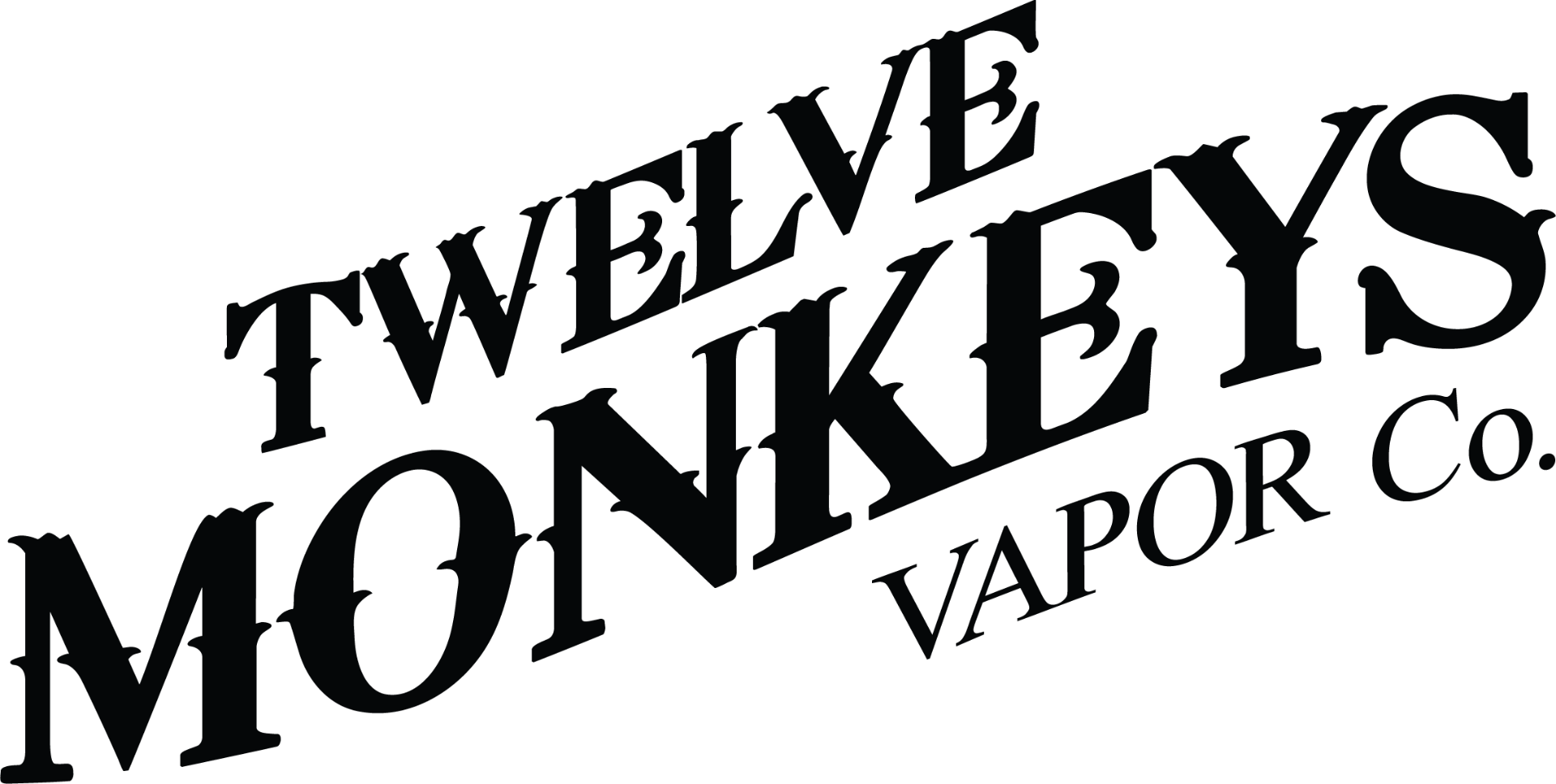 12 Monkeys Vapor
(Classic Line, Origins, 2018 Ice Age, Salts)
Removal of the monkey on logo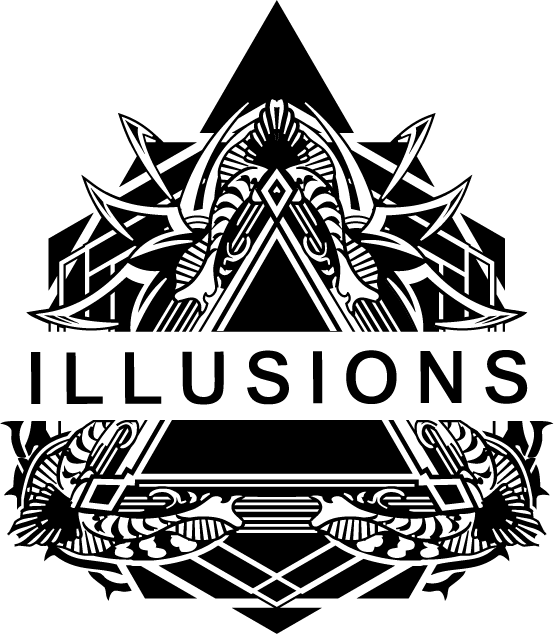 Illusions Vapor
(Classic line, Salts)
Removal of the snakes on logo

Wiquid E-Liquid
Renamed "Berry Good Custard" to "Berry Good Delight"
Renamed "Tasty Apple Fritter" to "Tasty Apple Fritz"
Branding redesigned to be more neutral
---
3) How to Exchange Your Bottles
We kindly request that all vendors affected to follow the below procedures for the Compliance Exchange Program:
Remove all products from your shelves that are non-compliant. (Please refer to the images below for examples).
Download the "Compliance Exchange Program Form" below and fill all required information.
E-mail the completed form to: exchange@pacificsmoke.com
Our team will promptly review the form and ship you the replacement units according to the information provided.
The replacement shipment will contain a free return mailer label to return all non-compliant bottles back to us. If you do not receive a return mailer, please contact us. If the original shipping boxes are in good condition, please reuse these boxes to ship the non-compliant products back to us. (Please ensure to paste the return mailer label over the original shipping label)
Please provide the ready-to-ship non-compliant units to your shipping carrier the next time you receive your regular shipment from us.
Examples of Non-Compliant vs. Compliant Labels: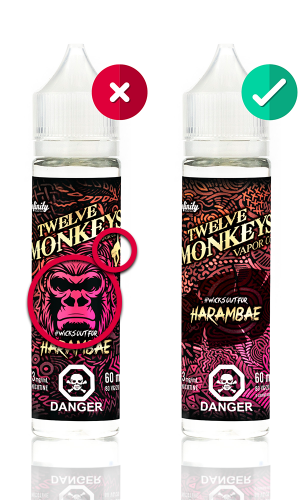 12 Monkeys Classic Line
(Removal of monkey on logo/artwork)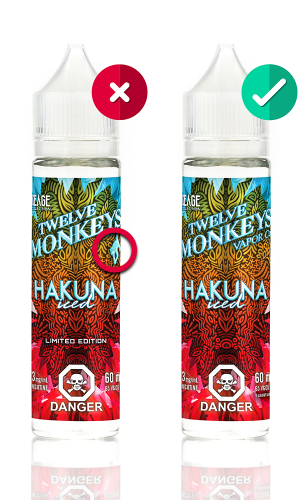 12 Monkeys Ice Age - 2018 Version
(Removal of monkey on logo)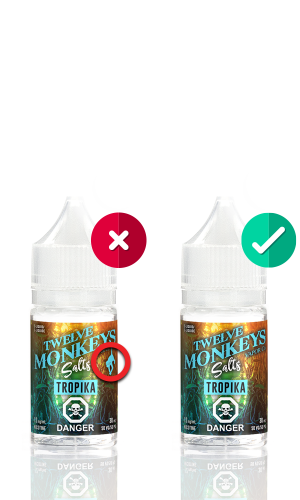 12 Monkeys Salts
(Removal of monkey on logo)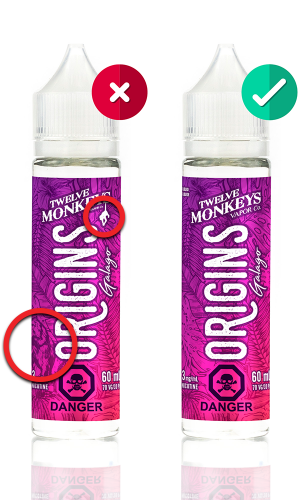 12 Monkeys Origins
(Removal of monkey on logo/artwork)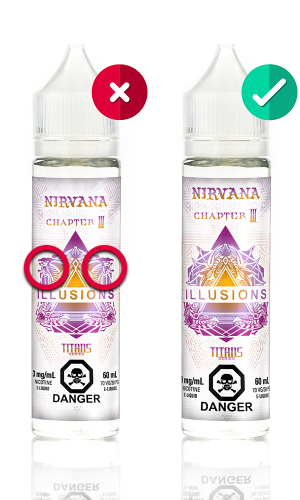 Illusions
(Removal of snakes on logo)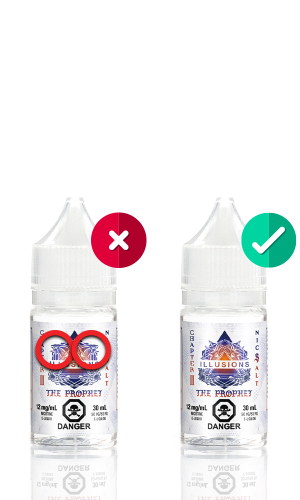 Illusions Nic Salts
(Removal of snakes on logo)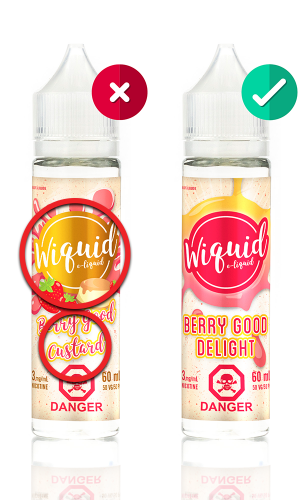 Wiquid E-Liquid
(Flavour name changes/design updates)
If you have any questions or require assistance with the Compliance Exchange Program, please contact your PSI representative.
We truly appreciate your cooperation and look forward to working with you as our industry continues to evolve.